Blantyre all set for an automated car park system
4 months ago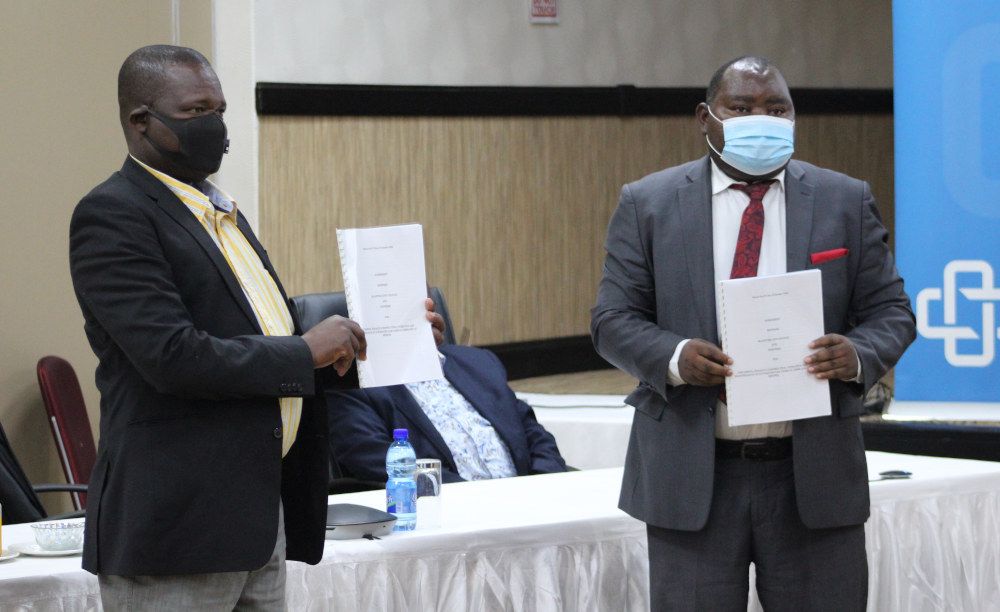 The contract signing
The Public Private Partnership Commission has facilitated the signing of a contract agreement between Blantyre City Council and Web Tribe Company Limited on 6th October, 2020. The contract is for Webtribe to provide a Professional Car Park Automation and Management Service in the country specifically in Blantyre and Limbe.
The PPPC has been working with the Blantyre City Council in attracting an investor to invest in the Car Park Automation project whose investment amount is US$2,033,000.00 and contract period is 10 years.
The project aims at ;
• reducing traffic congestion in Blantyre CBD area;
• enhancing transparency and accountability;
• increasing revenue of the Council.
In her speech during the ceremony, Acting Chief Executive Officer for the PPPC, Mrs. Audrey Mwala said the project aims at reducing traffic congestion in Blantyre CBD area, enhancing transparency and accountability, and increasing revenue of the Council.
She said for Blantyre Zone, the project will encompass Blantyre Market Carpark, Mibawa Minibus Terminal, Old Blantyre Bus Stands and Chilobwe Minibus Terminal whilst for Limbe Zone, it will encompass Limbe Minibus Terminal, Limbe Market Car Park and Limbe Bus Depot.
Taking his turn, Mayor for Blantyre City, His Worship Councillor Wild Ndipo described the signing of the contract as an achievement for Blantyre on the road to being a Smart City. He also said it is a new chapter in the way the Council provides municipal services. He then noted that the development will enhance transparency and accountability as demanded by Blantyre residents.
Chief Executive Officer for Web Tribe Company Limited, Mr. Danson Muchemi said the project will enhance development as it means more funds available and extra jobs for Malawians. He said they will work with local partners to transfer technologies.
Apart from an automated car parking management system, Webtribe will also provide;
• Automatic car barriers
• shade parking for waiting passengers
• improved paving blocks covering the entire parking spaces
• Modern rest rooms with baby changing areas
• Shops within the parking areas among others
Web Tribe Company Limited is a Kenyan software development and consultancy company specializing in payment systems, network security consultancy, web-based management systems, card-based systems and systems integrations.