Provision of Public Private Partnership(PPP) transaction advisory services for the development of the north bound railway and associated services in the republic of Malawi
a year ago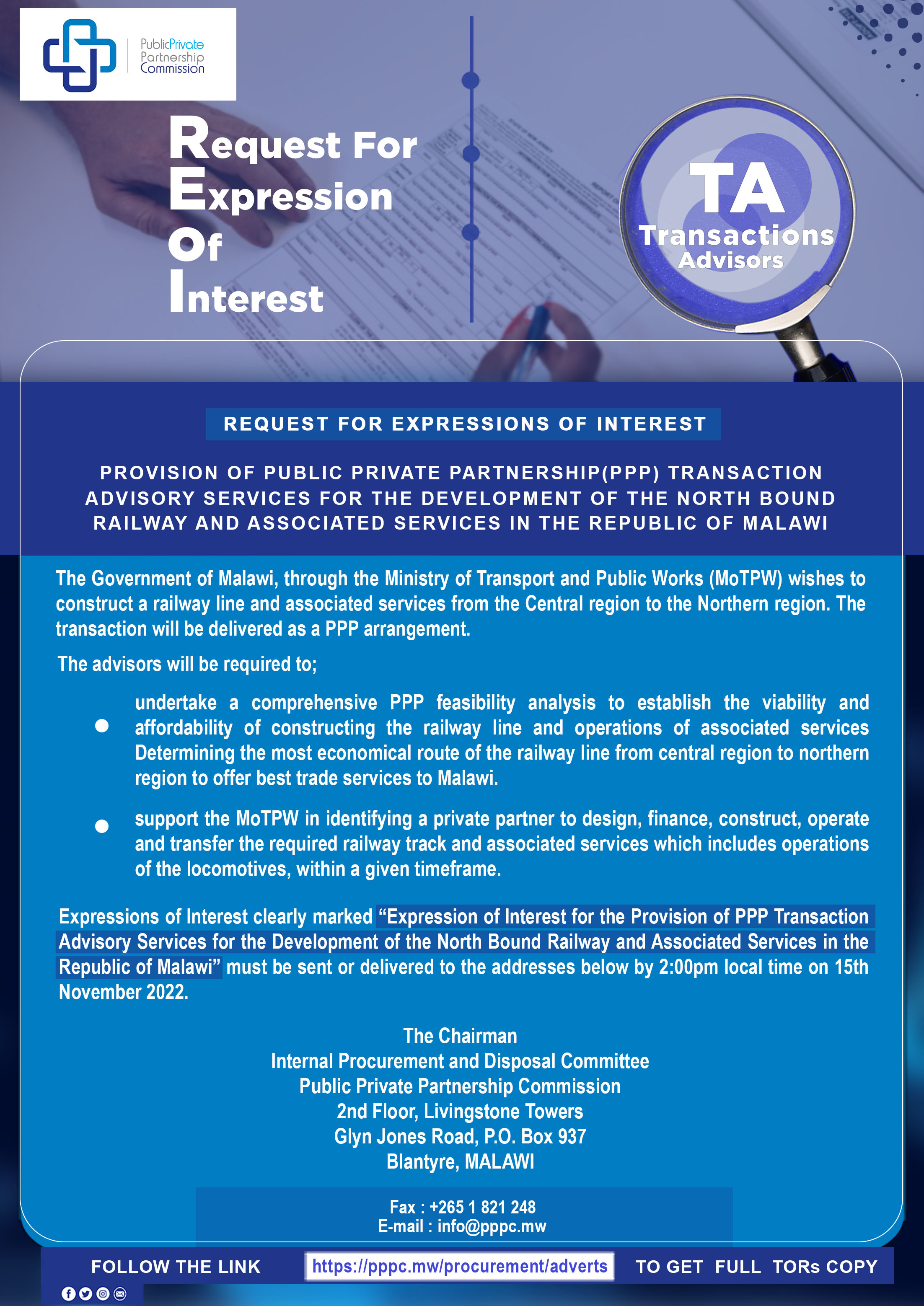 banner-1
The Government of Malawi, through the Ministry of Transport and Public Works (MoTPW) wishes to construct a railway line and associated services from the Central region to the Northern region. The transaction will be delivered as a PPP arrangement.
The advisors will be required to;
• undertake a comprehensive PPP feasibility analysis to establish the viability and affordability of constructing the railway line and operations of associated services Determining the most economical route of the railway line from central region to northern region to offer best trade services to Malawi.
• support the MoTPW in identifying a private partner to design, finance, construct, operate and transfer the required railway track and associated services which includes operations of the locomotives, within a given timeframe.
Expressions of Interest clearly marked "Expression of Interest for the Provision of PPP Transaction Advisory Services for the Development of the North Bound Railway and Associated Services in the Republic of Malawi" must be sent or delivered to the addresses below by 2:00pm local time on 15th November 2022.
The Chairman
Internal Procurement and Disposal Committee
Public Private Partnership Commission
2nd Floor, Livingstone Towers
Glyn Jones Road
P.O. Box 937
Blantyre
MALAWI
Email: info@pppc.mw or procurement@pppc.mw