The Government of Malawi, IFC, SCATEC and EDF sign a relationship agreement for the development of Mpatamanga HydroPower Plant
20 days ago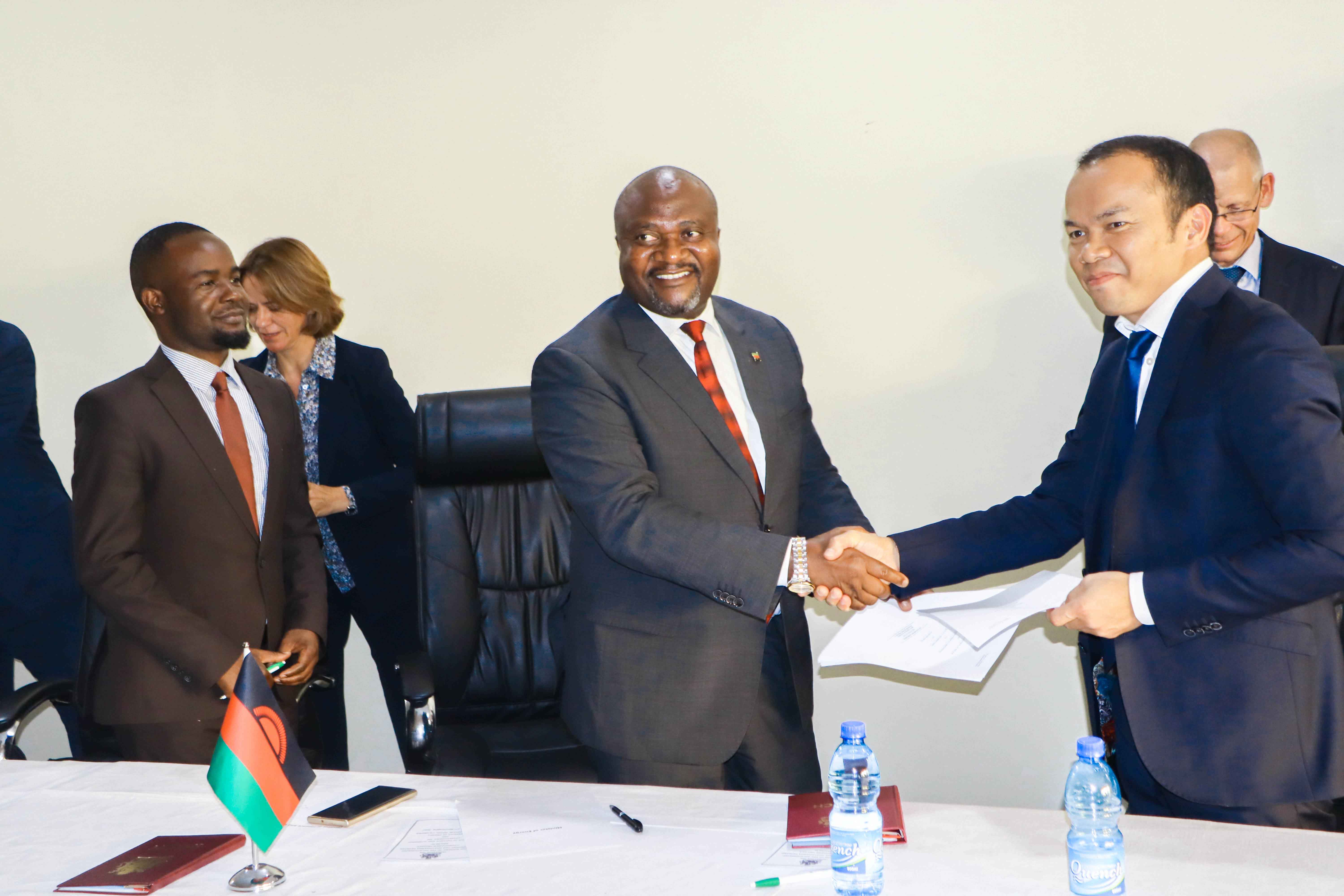 Minister of Finance Sosten Gwengwe, Minister of Energy Ibrahim Matola & Private investors
On 6th September 2022, the Government of Malawi through the Ministry of Energy, the International Finance Corporations (IFC) signed a relationship agreement with Private investors to develop a 350 Megawatts Mpatamanga hydro power plant through Public Private Partnership (PPP) arrangement. The private investors are Scatec Hydropower Joint Venture and Électricité de France (EDF).
IFC worked closely with the Government of Malawi to support the early-stage project development and provided funding for the initial technical, environmental, and social studies that allowed the government to launch the competitive tender process.
The 350-megawatt (MW) facility will be a first-of-its-kind in Malawi. The generation facility is composed of two plants – a 309 MW peaking plant and a 41 MW downstream plant. The project is expected to contribute to reducing energy shortages and enhancing energy security in Malawi. The 309 MW plant with its reservoir storage is designed to provide much needed energy during peak demand hours of the day and overall grid stability with its ability to ramp up or down production to meet actual demand. Construction of the power plant will start once the EPC contractors are identified and construction could take up to 4 years.
Meanwhile, various activities including social & environmental assessments, final geotechnical investigations, development of sufficiently detailed designs for Engineering Procurement and Construction (EPC) tender, identification of EPC contractors and early site preparatory works will be undertaken in the period preceding construction.
The Mpatamanga Hydroelectric Project is located on the Shire River about 40 km West of Blantyre, downstream of Lake Malawi.