Tony Blair Institute for Global change visits Public Free Wi-Fi sites under the Digital Malawi Project
a year ago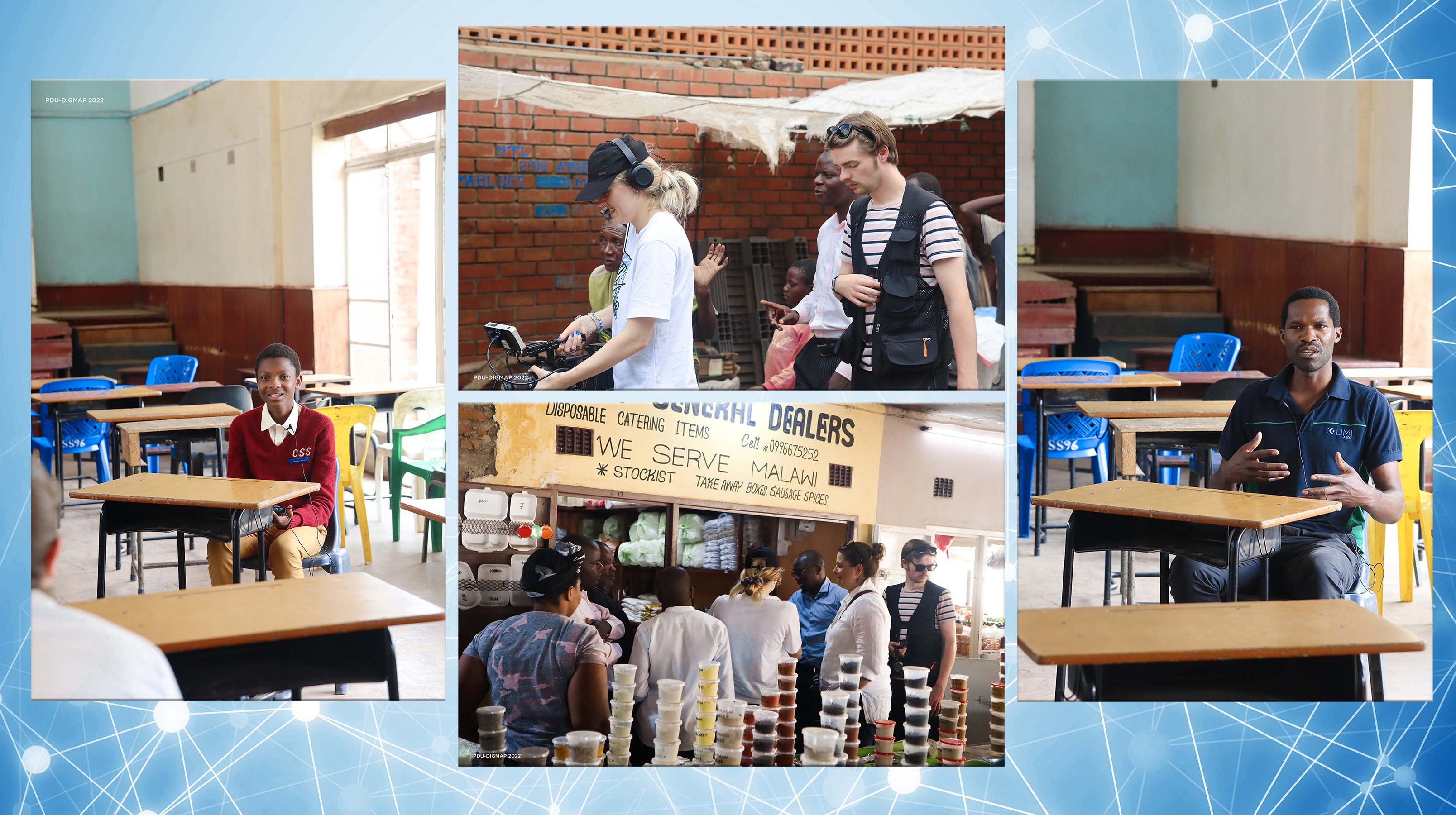 Free Wi-Fi sites under the Digital Malawi project
Tony Blair Institute (TBI) for Global Change visited Blantyre Market and Chichiri Secondary School in Blantyre, on the 3rd of November 2022. These are some of the centres where Digital Malawi Project (DIGMAP) is providing free Wi-Fi Connectivity facilities.
The main purpose of the visit was to appreciate the performance of the different initiatives being implemented under the Digital Malawi Project by interacting with beneficiaries.
TBI team also conducted interviews at the two sites, with a particular interest on the performance and benefits of the initiative which tabulated the increase in the daily allocation from 375MB to 1 GB per user.
The first site to host the interviews in the morning hours was Chichiri Secondary School where three users: Mr. S. Nyoni, a mathematics and technical-drawing teacher, and two Form-Four students, Ms. Katete and Mr. Kunkwenzu, excitedly participated in the interviews.
The three expressed satisfaction with the improved performance through the adjustment of the daily pack, citing its substantial impact in the education output. They also applauded The Public Private Partnership Commission on the performance and speed that it has improved. Previously it would take long to download a pdf document which is now a different case.
Later on, in the afternoon, the team interviewed Mr. S Majawa, a spices seller at Blantyre Market who branded the facility as a game-changer for his business in the aspect of easing communication with his customers.
It was then that the ICT Partnership Analyst for DIGMAP, Beatrice Kachepa, closed the program by granting TBI an interview. Kachepa gave an overview of the Digital Malawi Project, with a primary focus on the overall aim of the Project and its three main components before tackling the importance of the free Wi-Fi Connectivity facility to Malawi as a whole.
Leading a team of experts from TBI, Mr. Martin Kalima, the Program Manager-Malawi, applauded the Government of Malawi for the facility. He then extended his gratitude to DIGMAP and the two sites for facilitating and hosting their program.
The Government is providing free Wi-Fi connectivity facilities to thirty-two (32) public locations across the country in the following categories: schools, markets, hospitals, airports, and libraries. The initiative is aimed at enhancing easy communication; providing a spate of quality access to e-services; as well as boosting businesses in Malawi.