World Bank supports Campus WiFi
2 years ago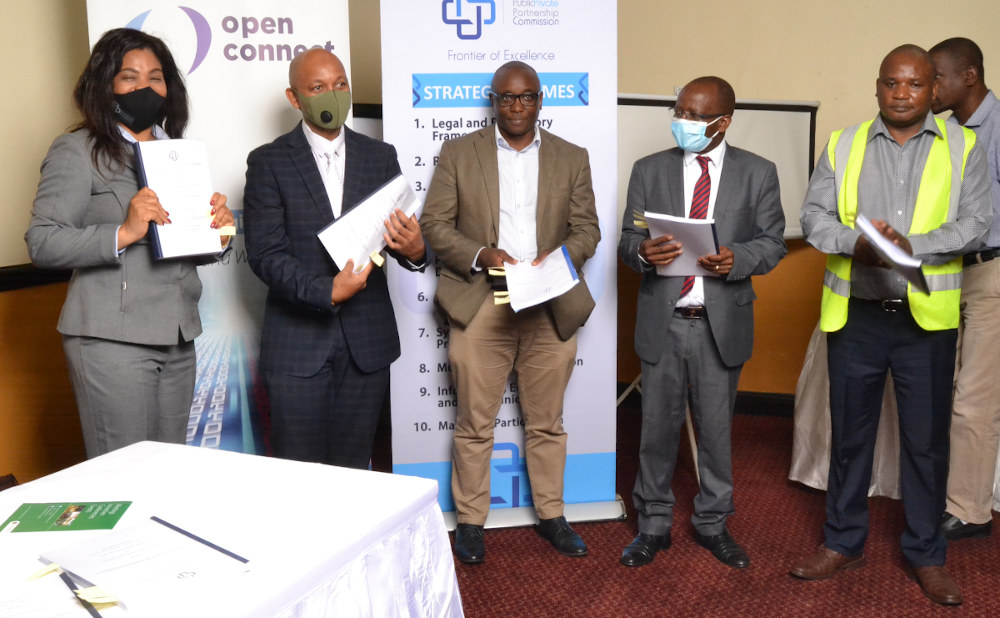 The signing ceremony
Early 2020, PPPC signed a $2,100,000 contract with UbuntuNet Alliance for delivery of 1.2Gbps through Mozambique. The bandwidth has now been fully delivered at MAREN's Point of Presence located at the Malawi Liverpool Welcome Trust. The new link adds on top of the existing 622Mbps capacity through Lusaka commissioned some two years ago which came under the AfricaConnect2 project funded by the EU to a tune of $850,000. The link through Zambia runs to 2028 while the one through Mozambique runs up to 2030.

Two other contracts closely related to the one that was signed before are being signed. The National Connectivity to institutions of higher learning contract is signed between the PPPC and Open Connect Limited (OCL) whereas Campus Wi-Fi is awarded to CMC Technologies, CompuTech Business Services Limited and Computer Automation.
Under the National Connectivity contract, fibre connectivity will be provided between target institutions and the MAREN Point of Presence in Blantyre for access to International bandwidth. OCL will provide the carrier service. In total there are 37 target institutions at 61 sites consuming a total of 1800Mbps per month.
In order to ensure continued access to online resources, the World Bank through the Digital Malawi Project has provided financial resources to support campus wifi improvement at seven public universities/colleges namely Mzuzu University (MZUNI), Kamuzu College of Nursing (KCN), Lilongwe University of Agriculture and Natural Resources (LUANAR), Chancellor College (CHANCO), College of Medicine (COM), the Polytechnic and the Malawi University of Science and Technology (MUST). CMC Technologies, CompuTech Business Services Limited and Computer Automation have been tasked with campus wifi deployment. The spirit in which this campus wifi is being provided to these institutions is that there will be no charges to the students for these services.
Once deployed by March 2021, MAREN will then build eduroam services on top of this connectivity allowing the scholars to use their usernames and passwords at other academic institutions not just in Malawi but globally to access services over the Internet.