Government Launches Public Free WI-FI
2 years ago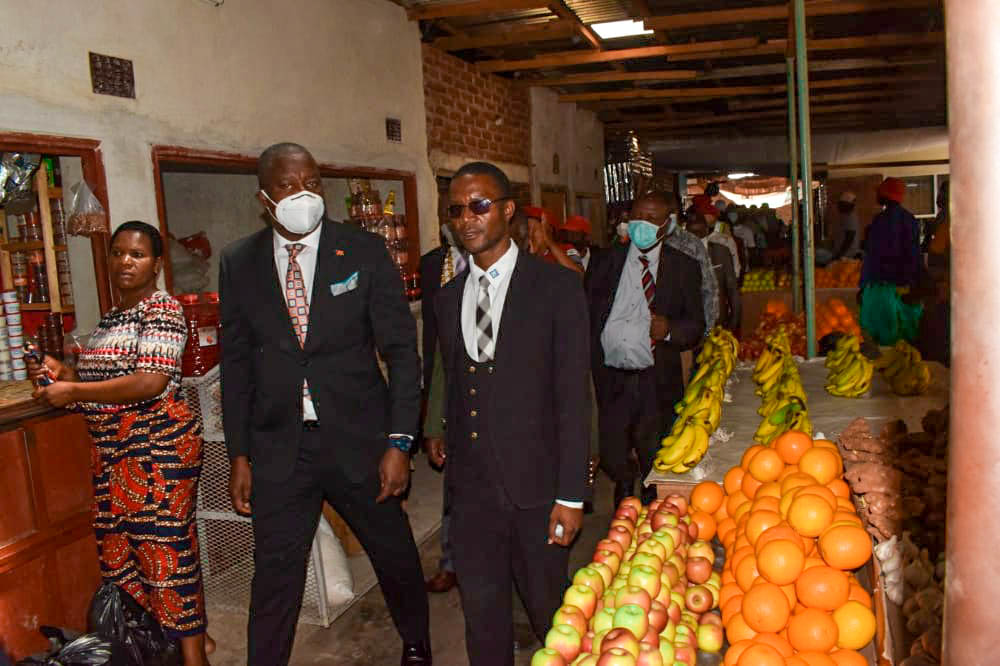 Rt. Hon Gospel Kadzako launches public free WI-FI
On the 8th of October, 2021, the Minister of Information, Hon. Gospel Kazako, launched the Government free Wi-Fi initiative under the Digital Malawi Project at Blantyre Secondary School.
In his speech, Hon. Kazako said that free Wi-Fi connectivity in public places namely schools, markets, hospitals, libraries and airports, will expedite easy communication among people of Malawi.
"To develop our country, we need to embrace new technology and propagate delivery of e-services to the Malawians. Globalization demands an upward thinking, so by including Kamuzu and Chileka International Airports in this initiative, our airports are also on the same level with those around the globe" said Kazako.
The free Wi-Fi Initiative is being implemented by the Government of Malawi through the Public Private Partnership Commission (PPPC).
Speaking on the behalf of the PPPC, the Chief Executive Officer, Mr. Patrick Kabambe, said the free Wi-Fi initiative is aimed at enhancing access to digital facilitates in Malawi in the midst of Covid19. Kabambe added that 32 selected sites have been included under this initiative. The sites includes Blantyre Secondary School, Mzuzu Government Secondary School, Nkhamenya Girls Secondary School, Bwaila Secondary School, Stella Maris Secondary School, Blantyre Market, Lilongwe Market, Mzuzu National Library, Queens Elizabeth Central Hospital, just to mention a few.
In addition to the free Wi-Fi, educational content called Remote Access Community Hotspot for Education and Learning (RACHEL) and assistive technology for people with disability are being provided to various selected schools under this initiative.
During the launch, TNM donated five (5) desktop computers to Blantyre Secondary School to allow teachers and students to fully enjoy the benefits of the free Wi-Fi at the institution.
Before the launch, Kazako visited Blantyre Market to appreciate the effectiveness and efficiency of the free WI-FI where Vendors hailed government for the initiative.
To access the free WI-FI sites please follow the link below;
https://www.pppc.mw/news/free-wi-fi-sites