Minister of Education Honourable Agness Nyalonje Unveils Kamuzu University of Health sciences (KUHES) - Lilongwe Campus Student Accommodation
2 years ago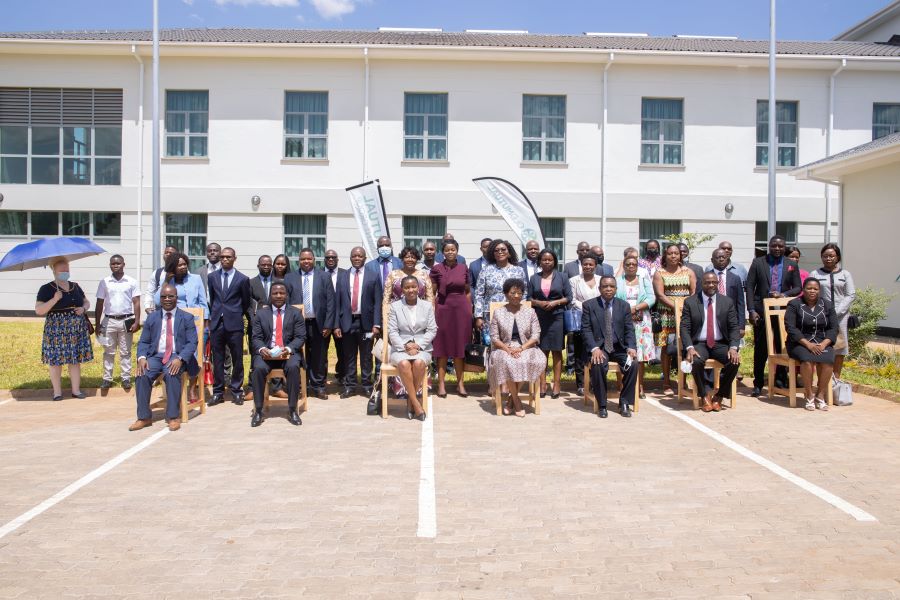 Hon. Minister Agness NyaLonje Unveiled KUHES Student Accommodation - Lilongwe Campus
On 15th December, 2021 The Government of Malawi in conjunction with the Public Private Partnership Commission unveiled the Kamuzu University of Health Sciences (KUHES) - Lilongwe Campus Student Accommodation. The hostels have been constructed by Old Mutual on a PPP arrangement at a total cost of Mk 2.6 billion, in a period of 17 months.
The event took place at BICC in Lilongwe where Minister of Education, Honourable Agnes NyaLonje graced the event after officially unveiling the accommodation facilities at KUHES Lilongwe Campus.
In her remarks, Honourable NyaLonje said it is sad to see students residing outside school campuses due to lack of accommodation. She further said that meeting the demand of accommodation in public universities is very crucial to achieving the Malawi 2063 vision.
Giving a background of the project, PPPC Commissioner Bright Theu said the Commission, acting on behalf of the Malawi Government signed a contract with Old Mutual on 23rd May, 2018 to design, finance, construct, operate and maintain student hostels at KUHES Lilongwe and Blantyre Campuses, and the Lilongwe University of Agriculture and Natural Resources (LUANAR). The ground breaking for the first phase of the project, which is the hostels at Lilongwe campus, took place on 19th August, 2020, he said, it is very pleasing to note this magnificent infrastructure has completed within a year and few months.
In her speech, the, Group Chief Executive Officer for Old Mutual, Mrs. Edith Jiya said as a responsible business they believe in pursuing investment which complement efforts to develop the economy and communities. Jiya said having constructed 154 beds at KUHES Lilongwe Campus as the first phase, they will next year proceed with phase two where they will construct a hotel of 550 beds at KUHES Blantyre campus.
In reaction to the development, KUHES Council Chairperson Professor Francis Moto said Lilongwe campus hostel initiative is a clear example of how Public Private Partnerships (PPPs) can contribute and support higher education in Malawi.